Current event information
Dear exhibitors and visitors,
are you wondering what will become of your participation or your intention to visit the Platformers 'Days from September 18-19, 2020? We are of course there for you - personally, here on the website and on our social media channels. Despite the dynamics of COVID-19, we would like to inform you as reliably, transparently and up-to-date as possible so that you gain planning security - just like we do.
We are currently struggling with all our possibilities to ensure that we can hold your industry event this year, because like you, we also know that trade fairs such as the Platformers' Days are irreplaceable as network nodes, as an engine for your sales activities and as the transfer of knowledge of the latest machine technology. Personal contact is and remains the most important thing, because emotions arise when people meet and for this we want to create secure framework conditions for you with the Platformers' Days as the only exchange platform for lifting and height access technology this year.
The "face" of Platformers 'Days will certainly be different from what we planned or wanted for the kick-off event at Karlsruhe Trade Fair Center, but Platformers' Days with "Corona signature" are better than none. On the contrary: right now, in times of immense economic challenges, it is important to us to move closer together with you and to act with unprecedented flexibility in the market. You through exciting and newly acquired sales ideas and we through the creation of a unique opportunity for direct industry dialogue this year. Plan ahead with Platformers' Days 2020 - we can only do this together! We look forward to this meeting of the industry with all your competitors in Karlsruhe in September, take care of yourself and stay healthy!
If you have any questions or need support, we are available and happy to help. We always have an open ear for the topics and challenges that currently affect your day-to-day work and should we be able to play a part in mastering them, please let us know. We are at your side!

Your Platformers' Days team
Miriam Schulz, Nina Heck & Olivia Kollmer

Please note:
The dynamic development of the pandemic situation does not allow reliable predictions. The FAQs are constantly updated by Messe Karlsruhe when the general conditions change.
As of 20 May 2020
Platformers' Days to go ahead as planned in September
Platformers' Days, the trade fair for mobile lifting and powered access equipment, is due to take place as planned in September 2020 at the Karlsruhe Trade Fair Centre. "We are of course watching the development of the coronavirus pandemic closely. Our current assumption, however, is that Platformers' Days will go ahead as planned on 18 and 19 September", explains Britta Wirtz, CEO of the Karlsruhe Trade Fair Centre. The leading event in the industry is set to take place in Karlsruhe for the first time.
Online service center now available
As an exhibitor at Platformers' Days you can organize your perfect trade fair appearance with a few simple clicks in the Online Service Center- e.g. stand construction service, equipment, technical installation as well as marketing and press services. The Online Service Center - also known as the OSC - is now available to you.
The perfect platform:
Platformers' Days in Karlsruhe from 2020
The mobile lifting and powered access equipment industry meets on 18 and 19 September 2020 for Platformers' Days, which this year will be held on the grounds of the Karlsruhe Trade Fair Centre for the first time. This year's event promises to be the most international yet. Alongside the leading key players in the European market, the event will also welcome major exhibitors from China. The trade fair covers the entire value creation chain of the industry.
As well as work platforms, cranes and material handling vehicles, 2020 will see a focus on associated products like batteries, software, transport for systems and machinery, as well as services. The new venue in Karlsruhe also offers outstanding infrastructure, with excellent transport connections, a wide range of accommodation options and comprehensive logistics services.
As co-founder of Platformers' Days, it is very important to me that the event continues to evolve successfully. I'm sure that the collabo-ration with the Karlsruhe Trade Fair Centre will see it go from strength to strength. Karlsruhe is the perfect venue for Platformers' Days. I'm looking forward to the corporation.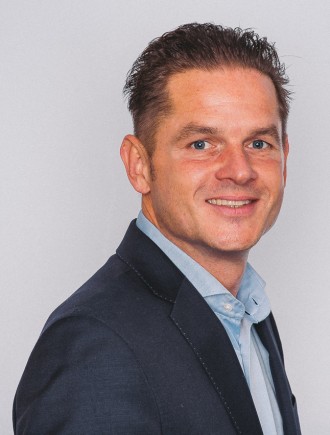 Platformers' Days has become a regular date in our trade fair calendar. This is where decision-makers from manufacturers and sales organisations come to meet their most important customers, above all those who lease powered access equipment. We are looking for-ward to the new location in Karlsruhe, and are pleased that the event will retain its family feeling while welcoming new visitors.